(Last Updated On: September 18, 2023)
The plastic straw – a product that has a horrible environmental impact is being boycotted all over the world. Now, wholesale factories all over the world are producing alternatives with nutrient-rich organic materials. One of those alternatives includes eco-friendly straws, such as biodegradable straws which are made using renewable resources.
If you are a restaurant, bar, or any other type of mixed drinks business that is trying to switch to environmentally friendly solutions then biodegradable straws are a great option for you. You can easily purchase these from factories across the world. To help you do so, in this article, we have compiled a list of the top 10 wholesale factories that sell biodegradable drinking straws in the world.
Why Are Plastic Straws Bad?
Plastic straws are disposable straws and get thrown out after being used once. The worst part is that plastic straws cannot be recycled. So, over time, the plastic material piles up in our landfills. Since plastic products are manufactured using chemicals, these chemicals leach into the earth and into the ocean.
Not only does plastic hurt the earth it lays on but also marine life. Around 100,000 mammals die every single year due to the presence of plastic in our ocean. Plastic also greatly hurts animals, such as manatees, dolphins, seagulls, and most often, sea turtles. This is why finding and using any eco-friendly alternative is incredibly important in today's day.
Biodegradable Straws
Biodegradable straws are 100% eco-friendly and a completely renewable beverage solution. So, what does it mean for a product to be biodegradable? Well, for drinking straws to be biodegradable, at the end of their lifespan they must begin to naturally degrade. The decomposition process for all biodegradable drinking straws is different.
Biodegradable straws are made from two material types. They will either be made of material that is plant-based or corn plastic. This means that you can recycle every single type of biodegradable straw. So, biodegradable straws are truly environmentally friendly.
Which Straws Are Biodegradable Straws?
Since biodegradable straws are made all over the world, there exist, several different types. Each of the drinking straws is made using various types of biodegradable material, such as plants. So, each has its own distinct features.
These distinct features can include the specific temperature of the drink that the straw can handle. While some go well with cold drinks, others might be able to withstand hot drinks, and some can go well with both.
It fairs well for restaurants to know of all of the options that they have got for eco-friendly biodegradable straws. This way you will be able to find the best possible biodegradable straws for your business. Here is a list of eco-friendly straws that are biodegradable.
Why Do Factories Across The World Produce Biodegradable Straws?
Consumers are becoming more and more aware of the environmental impact of their lifestyle choices. So, there is a large part of the population that is demanding corporations to become eco-friendly and go green. Straws are a common item used all over the world, which means that there is a huge demand for biodegradable, compostable drinking straws.
Top Countries Producing Biodegradable Straws
Countries all over the world are currently producing top-quality biodegradable straws. However, with all types of commodities, there are certain countries that have become market leaders by producing the highest amount of biodegradable straws. Here is a list of the top countries producing biodegradable straws.
China
Vietnam
Finland
Northern Ireland
United Kingdom
Poland
America
Top 10 biodegradable Straws Wholesale Factories in the World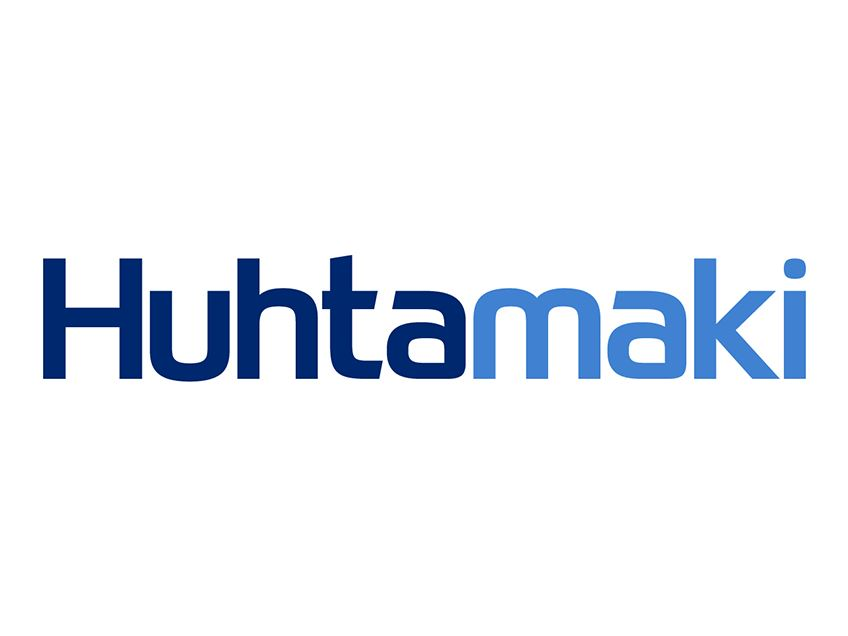 Location: Antrim, Northern Ireland
Biodegradable straw type: Biodegradable paper straws
Products available: Food packaging products
Number of Employees: 560 employees
Minimum Order Quantity: 200,000 paper straws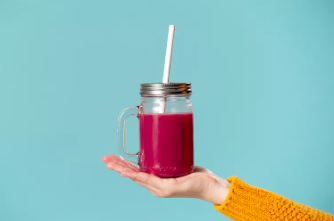 Huhtamaki is a massive wholesaler with a complete line of sustainable packaging used within the food industry. It launched its first biodegradable paper straws in the year 2019. It has several manufacturing factories. However, its manufacturing factory in Antrim is dedicated to producing top-quality biodegradable paper straws.
Huhtamaki's factories are fully compliant with the highest safety standards that have been set. Their paper straws have undergone tests and been awarded certifications for food safety in several different countries, such as the US, China, and Europe.
Huhtamaki is one of the top factories in the production and distribution of biodegradable paper straws due to its heavy investments in purpose-built machinery. This allows them to create sturdy and durable paper straws on a massive scale.
Huhtamaki's paper straws are made from paper that has been sourced from forests that are sustainably managed. Their paper straws are free of any taint and odors. Currently, Huhtamaki is producing the standard size of paper straws, which is 7.3 millimeters in diameter. Their straws are eco-friendly, certified and ones that can be recycled.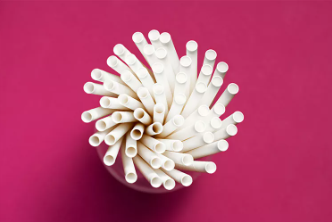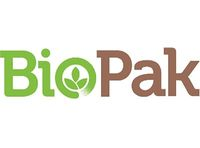 Location: Australia and New Zealand
Biodegradable straw type: Biodegradable and compostable paper straws
Products available: Compostable straws, cutlery, cups, and more
Number of Employees: 51-200
Minimum Order Quantity: 100,000
BioPak is a company that manufactures biodegradable, compostable paper straws for businesses. They manufacture only mix-certified paper straws and all of their straws are certified compostable. They are incredibly dedicated to the eco-friendly cause. In fact, they were the first factory to manufacture and sell certified paper straws within New Zealand and Australia.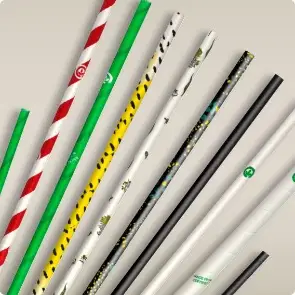 BioPak's paper straws are home-compostable as well as carbon-neutral. You will find four different sizes of paper straws available on their website, which include the sizes cocktail, regular, jumbo, and spoon. Apart from various sizes, you will also have a variety of different paper straws with printed designs to choose from.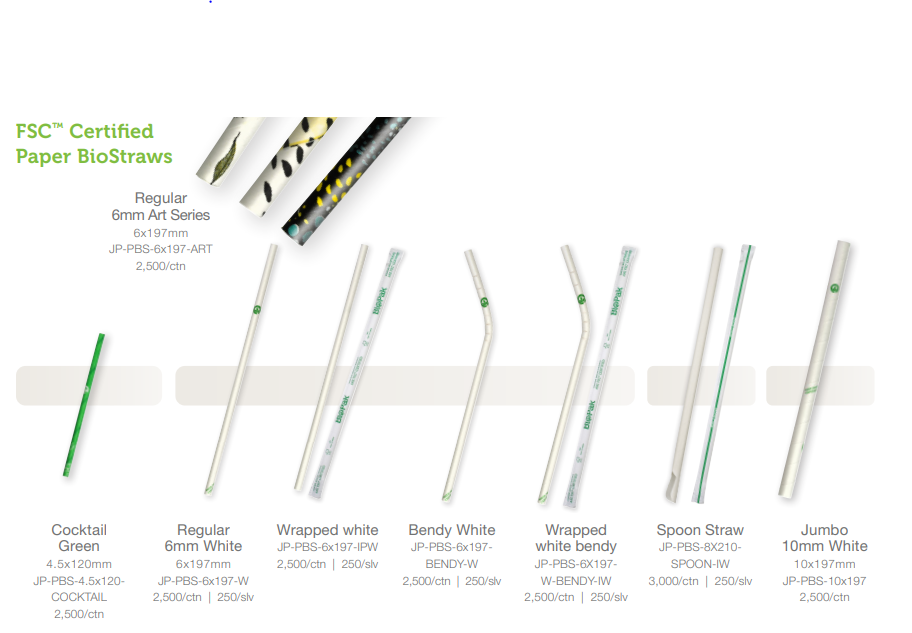 BioPak's paper straws are made specifically using FSC™ certified paper, which has been sustainably sourced for production. Therefore, their straws are also incredibly sturdy and durable due to their use of 3-ply paper. Due to the different sizes available, their biodegradable paper straws work well with all types of beverages, such as cocktails and smoothies.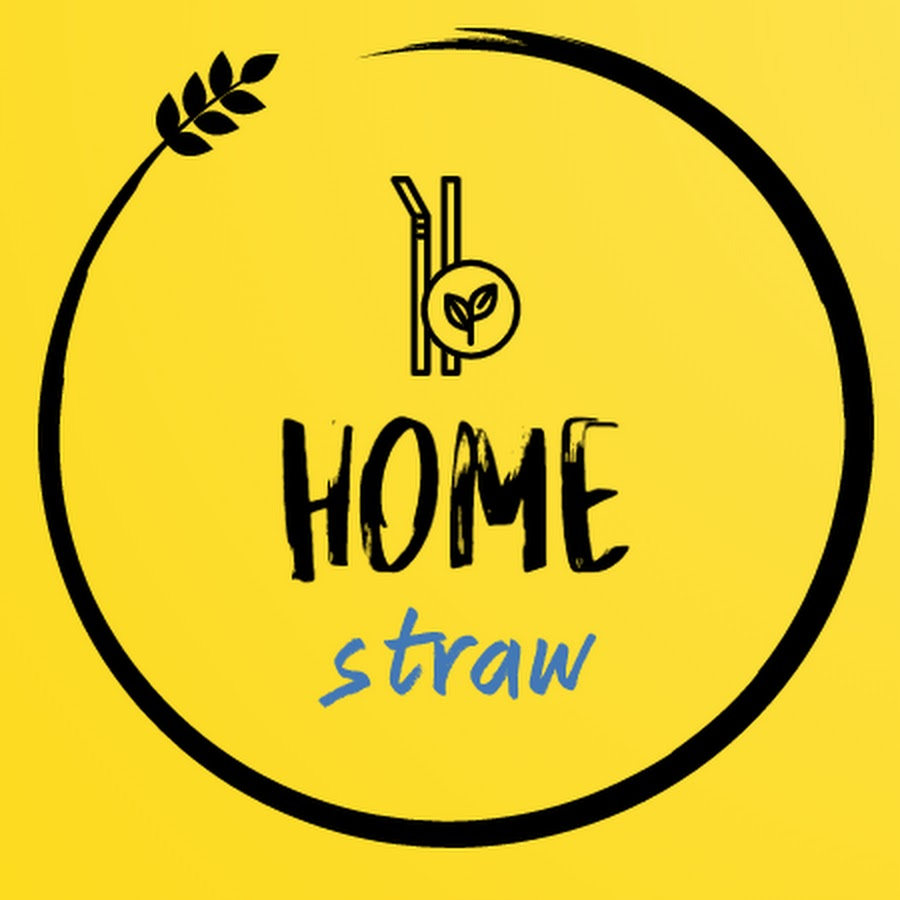 Location: Jiangsu, China
Biodegradable straw types: Bamboo, reed, sugarcane, paper straws, and more
Products available: Eco-friendly party supplies and tableware products
Number of Employees: 51-200
Minimum Order Quantity: 200,000
Homestraw is a unique factory that sells a wide variety of different biodegradable and compostable straws. Whether it is paper straws, bamboo straws, coffee ground straws, sugarcane straws, or even reed straws. You will be able to purchase every type of biodegradable straw in bulk.
Most of the biodegradable straws manufactured by Homestraw are home-compostable straws and are of top quality. This is due to the fact that Homestraw is known to invest heavily in quality assurance and premium-grade equipment. They are also known to handcraft their straws, which allows them to have one of the lowest carbon footprints when compared to other factories.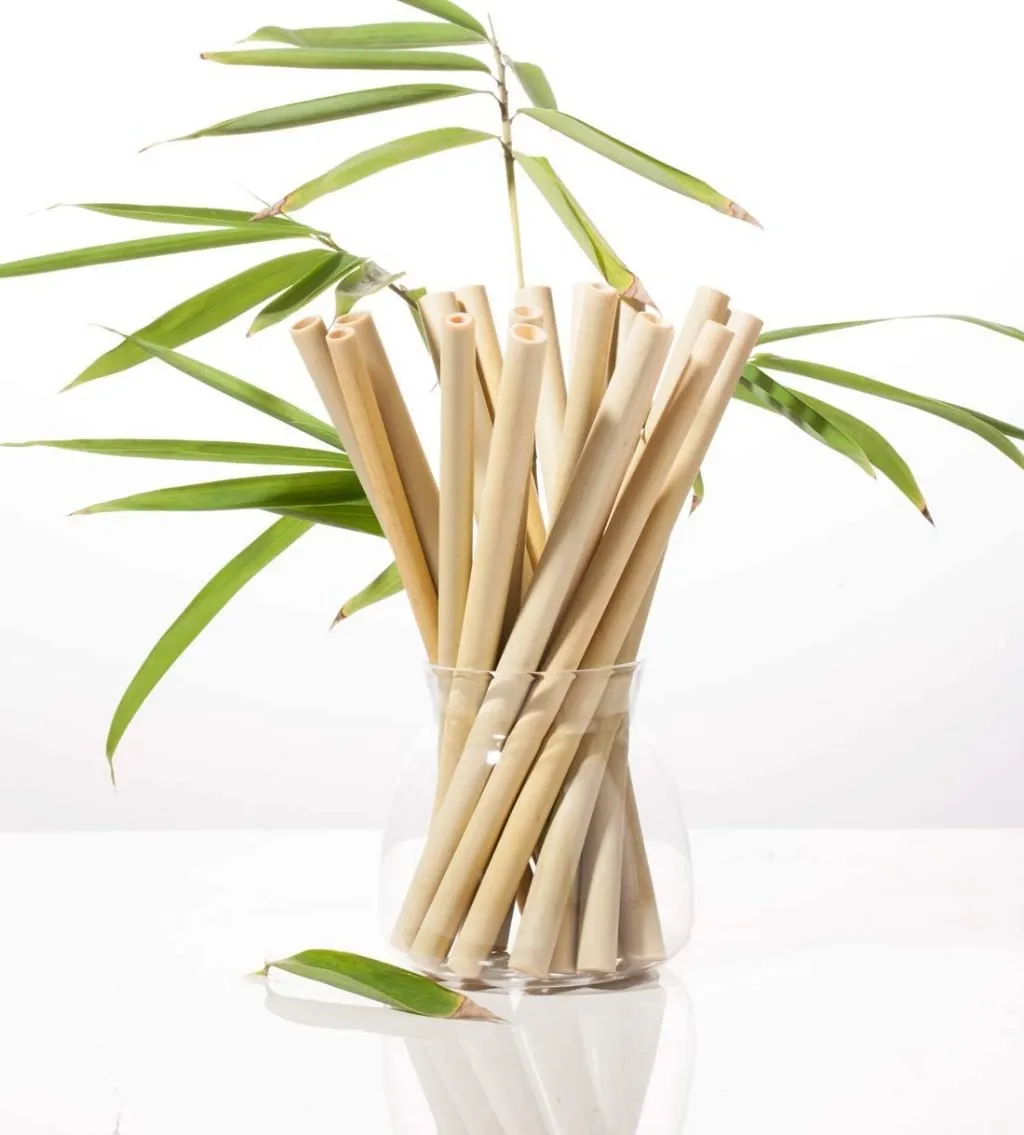 Homestraw has a manufacturing factory situated in Wuxi, which is 100% compliant with the strictest of regulations. All of their straws are certified by the FSC, SGS, ROHS, FDA, and other regulatory authorities.
You will find that most of the straws that they have available come in several different shapes. This means that you will be able to find a straw that suits every single type of beverage possible. Their straws also do not have any odour or taste.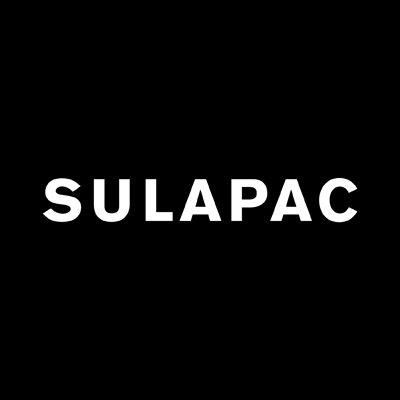 Location: Helsinki, Finland
Biodegradable straw type: Wood composite material
Products available: Eco-friendly packaging
Number of Employees: 200+
Minimum Order Quantity: 4,000 wrapped
Sulapac Oy is a factory based in Finland that has created its own blend of wood composite material. This material is then used to produce biodegradable straws that are also compostable straws.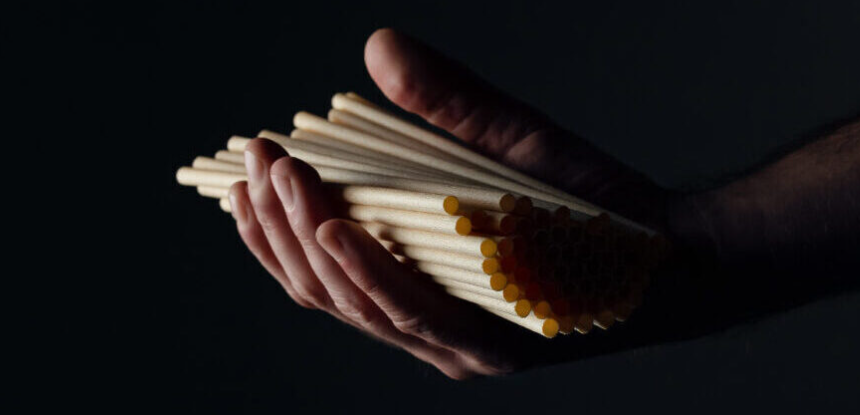 Sulapac Oy is a premium, high-end brand and is known to supply its straws to some big name hotels, which include Ceasers Palace and Four Seasons Resort. Their straws are premium quality and made using wood and binders that are plant-based. This means that their straws are made to be incredibly sturdy, durable, and reusable.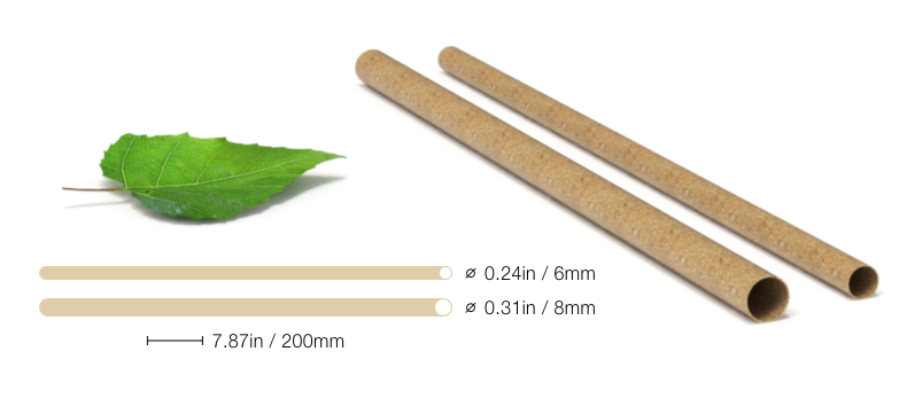 Their wood compostable straws are made in two different sizes, which include 6 mm and 8 mm. So, these straws can be used with all types, which include smoothies, mixed drinks, and more. They also do not break, even if you have to pierce them through a sturdy drink lid.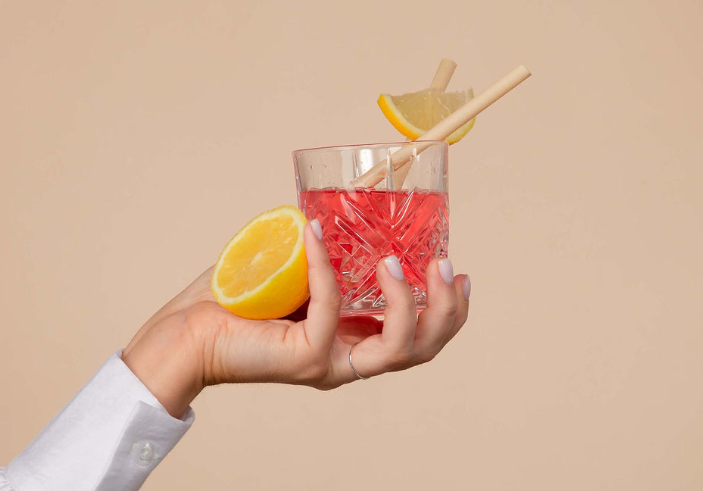 Sulapac straws can be placed in drinks for more than 24 hours yet they will still not become soggy. They also do not tamper with the taste and scent of the drink. These drinking straws are industrially compostable. The wood for production is also sourced from side streams of the wood industry.

Location: Manchester, United Kingdom
Biodegradable straw type: Paper straws
Products available: All biodegradable straws
Number of Employees: 300
Minimum Order Quantity: 100,000
The Paper Straw Co. is a factory based in Manchester, which first started producing paper straws in April 2018. Since then, it has introduced a wide variety of paper straws. These paper straws are made to cater to specific drinks. All of their straws are SGS-certified.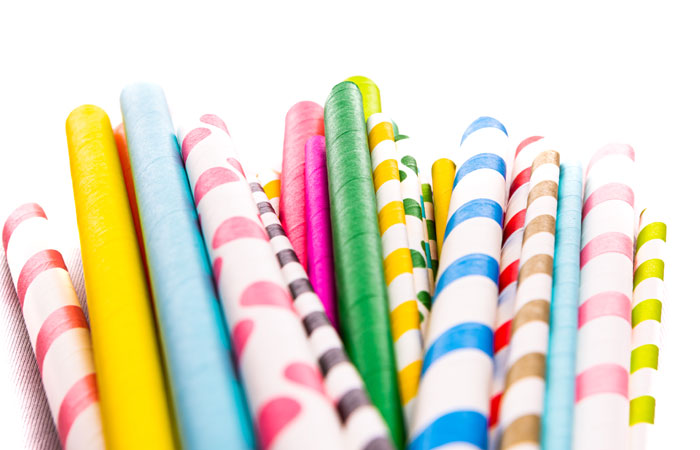 On their website, you will see several types of paper straws, such as milk straws, cocktail straws, bubble tea straws, and more. Each of these straws comes in its own size and thickness, which is what makes the straws ideal for the specific drink they are attached to. This makes it much easier for a business to choose which straw would be the best solution for them.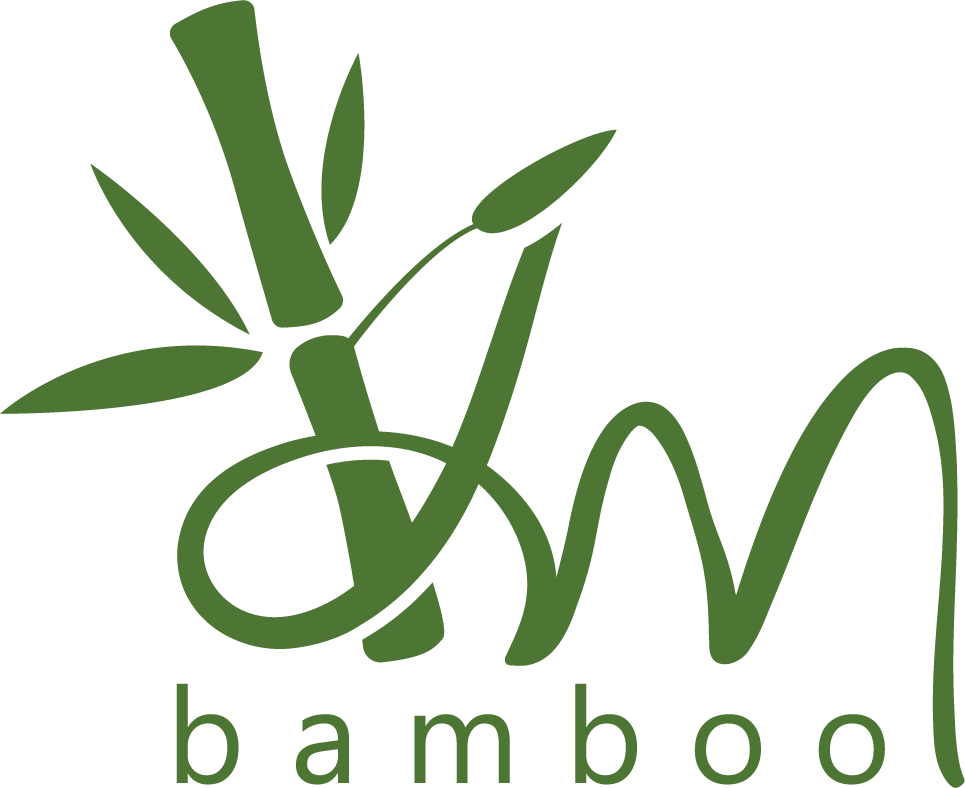 Location: Yangzhou, China
Biodegradable straw type: Bamboo straws
Products available: Bamboo cutlery, bamboo self-grooming, and hygiene products
Number of Employees: 20- 25
Minimum Order Quantity: 5000
Another top factory based in China, Yangzhou MuHe is known for its organic bamboo straws. Apart from straws, they have various other biodegradable products that are made using bamboo.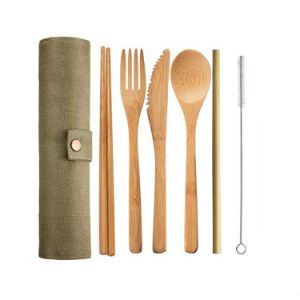 Yangzhou MuHe's straws are 100% biodegradable, compostable, and reusable. They are known to mainly cater to countries all over the world, which include Australia, Germany, the UK, the US, and more. They also have all of the important certifications, which include FDA, CE, SGS, and BSCI certifications.
Yangzhou MuHe only uses sustainable organic bamboo farms for its raw material. Their bamboo straw-making process is free of chemicals. They also offer their prospective customers the option to order samples before buying in bulk.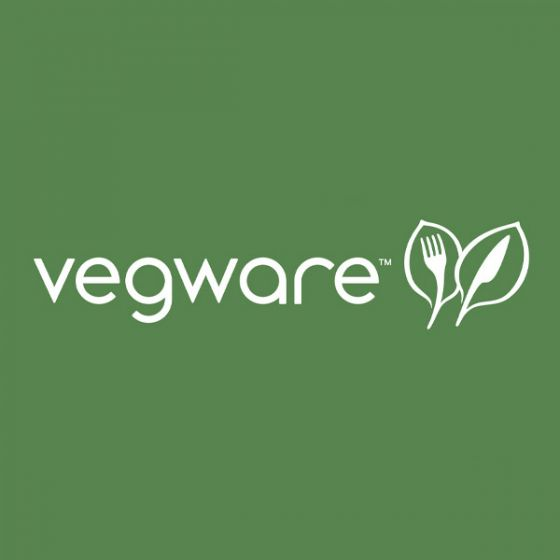 Location: Edinburgh
Biodegradable straw type: PLA and paper straws
Products available: Sustainable packaging
Number of Employees: 200+
Minimum Order Quantity: 80 – 1000 based on the straw type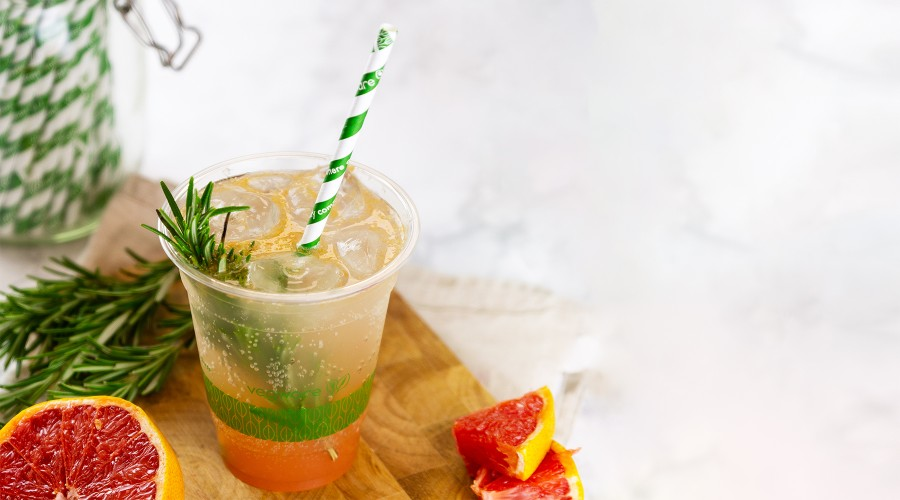 Vegware has been producing sustainable packaging, including biodegradable straws, from reclaimed and recycled materials since the year 2006. They offer a wide variety of straws, which are made of paper and PLA.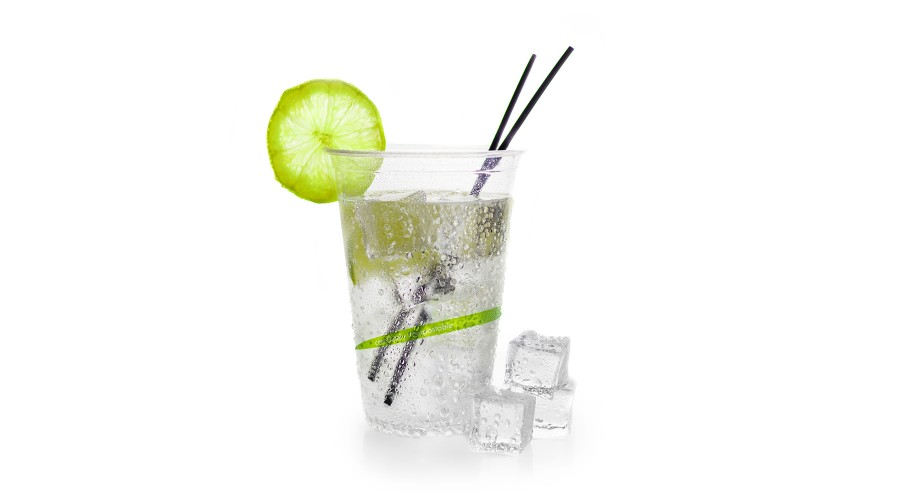 Vegware's straws come in various sizes and fun designs, such as jumbo, cocktail, and standard. Their PLA straws are made using plant sugars, which makes them commercially compostable. Apart from adhering to the strict regulations set by FDA, Vegware has also earned several compostable certifications. You can order their straws in packs and cases.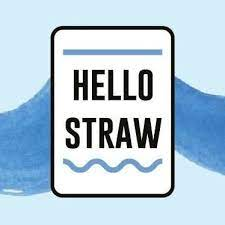 Location: Netherlands
Biodegradable straw type: Paper straws
Products available: Sustainable cutlery
Number of Employees: 100+
Minimum Order Quantity: 250
Hello Straw is one of the top wholesalers of biodegradable paper straws with its factories situated in China, Poland, and Vietnam. They have a variety of paper straws available, all of which work well with different types of drinks. Their factories across the world have manufactured over 300,000 units of biodegradable straws.

All of their straws are FSC and FDA-certified. They are also BPA-free, 3-MCPD free, and mosh-free. All of their factories are also EUTR compliant. You can also trace your order once you have placed it and take advantage of their free delivery of 50, exclusive of VAT.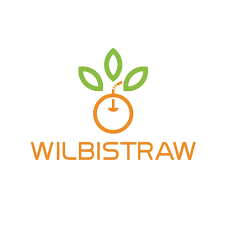 Location: Paris
Biodegradable straw type: Paper straws
Number of Employees: 300+
Minimum Order Quantity: 10,000
Wilbistraw is a wholesale factory based in Paris that specializes in paper straws. Their factories have received BRC certification. They make use of FSC-certified paper along with food-grade ink and glue.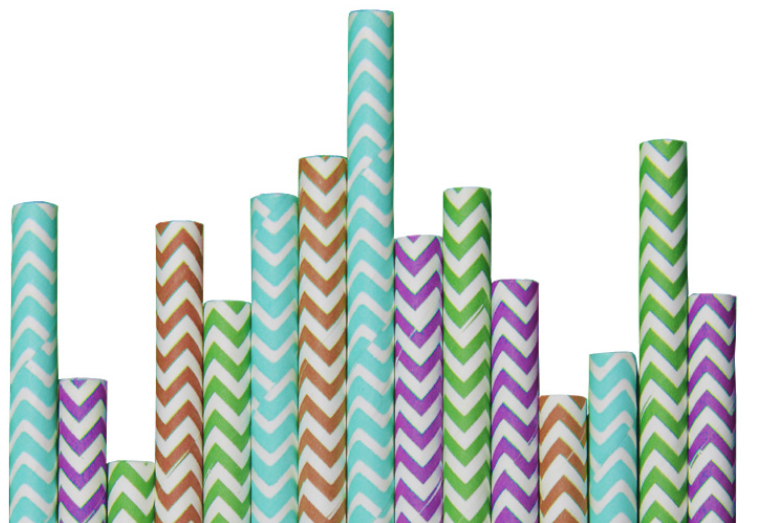 Wilbistraw offers classic and customizable straws, which are available in different sizes. These sizes range from 5 mm to 10 mm in diameter. They have developed straws of different thicknesses based on the number of layers, which range from 3 to 5 layers. So, their straws do not break and are durable.

Location: Jiangsu
Number of Employees: 50 – 100
Main Product: Biodegradable straws
Other Products: Eco-friendly tableware
Minimum order quantity: Pack of 200
Spuntree has been a wholesale factory producing biodegradable straws for 20-plus years now. Their 100% compliant factory is located in Wuxi. This factory has a high daily production capacity and is able to countries all over the world, such as Canada, Brazil, and more.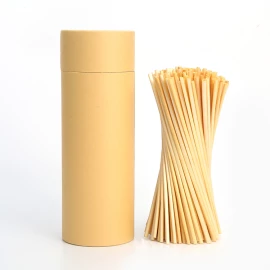 Spuntree has received several certifications from the LFGB, RoHS, SGS, and FDA. Their products are fully authentic and in most cases, commercially compostable. They offer various straws, such as paper, bamboo, wheat, and more. You can easily opt to order the samples of their straws before putting in a bulk order.
Top 3 Best Factories For Businesses and Why
Homestraw
Homestraw has premium standard manufacturing facilities, which are able to cater to customers from all over Europe, South America, and South Asia. So, their shipping is incredibly efficient and one of the most expansive in the world.
Homestraw ranks better than other factories as it is truly dedicated to providing the best quality products to its customers. They are also known to have one of the most market-competitive prices. So, as a customer or even a prospective buyer, you can visit their factory in order to vet the quality yourself.
BioPak
BioPak no doubt produces one of the best quality biodegradable and compostable straws. However, it is the services they provide to businesses that make it such a great green factory to get your drinking straws from.
With BioPak, you can automate your biodegradable straw ordering system. This way, restaurants can ensure that they always have inventory on hand. Not to mention that their products are wrapped in eco-friendly packaging. BioPak also provides its clientele with the option to customize its printed straws. This helps businesses to enhance their brand equity by being dedicated to any green alternative, mainly through brand recognition and recall.
Hello Straw
Hello Straw is one of the best factories for businesses due to its competitive pricing and incredibly efficient services. Due to their MOQ, both small businesses and high-end restaurants can take advantage of their biodegradable straws.
Hello straw offers great customization services to its customers, where they can have their straw orders printed with their own business logo. They also offer shipping within 48 hours for certain straw orders. This ensures that you will never run out of straws for your business.
Conclusion
If you are a business looking for the top wholesale factories that sell biodegradable straws then you can choose any of the factories mentioned in this article and you will be satisfied. Each factory is certified, and sustainable, and ensures that its target clients are happy. So, say no to plastic and yes to an innovative alternative, that is, biodegradable straws.