(Last Updated On: February 13, 2023)
Balloons are used for decorative purposes in different events, occasions, gatherings, party celebrations, and even functions. Balloon sticks and balloon columns are widely used for all types of cost-effective colorful, and bold decorations. They are lightweight and filled with air, so they do not remain in a fixed place and keep moving from one place to another.
But, if you want to place them in a specific place, there is a remarkable solution. You can use a balloon holder specifically designed to hold the balloons. They firmly hold the balloons, making them unable to move to another place without causing any damage to them.
If you need information about balloon holders and want to know them in detail, then you are at the right place. Here in this article, we let you know about the balloon-holding product, i.e., the balloon holder.
What is a Balloon Holder?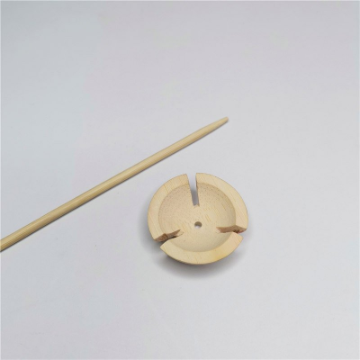 A balloon holder is an elongated item that holds balloons of varying sizes. They work by holding the balloons and placing them in a definite place. The balloons become immovable and remain attached to the holder without using helium. It is a unique product you can use for all special occasions without disturbing your budget.
The balloon holder kit is not a single-component product. Instead, it is composed of various components. Its main parts include a base, sticks, and cups. The base is the main part that acts as a supportive component. Its main function is to support the remaining parts of the holder.
It must be strong enough to support all other parts. The next part of the holder is the sticks. One end of the stick is attached to the base, while the other is pointed upward. The number of sticks varies from holder to holder. Cups are the last part of the holder.
The cups are the main parts to which the air-filled balloons are attached. The number of cups in the holder equals the number of sticks in each holder kit, and the cups are attached to the sticks and hold the balloons for a long time and prevent their movement.
What is the Material Used to make the Balloon Holder?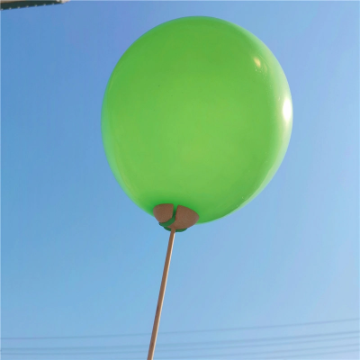 The material used to make a balloon holder decides whether or not it is durable. Many materials are used to manufacture and design the balloon holder. Different companies have different material selections for manufacturing holders, varying greatly in terms of strength and durability.
The material also directly affects their cost. The holders of durable materials have a higher cost than those of less durable materials. The most common materials used to make balloon holders are plastic and wood.
Plastic is considered a non-eco-friendly and non-biodegradable material. The holders made of plastic show less durability than those that are made of wooden material. Due to their less durability, they don't have a longer life span and may be prone to breakage easily.
Besides these, plastic material is considered harmful to our environment. Therefore, plastic holders are less recommended. 
On the other hand, the holders made of bamboo and wooden material offer much higher durability. Bamboo is an environmentally friendly natural material having higher strength. Such holders are not easily broken and have a longer life span. Bamboo is also safe for our environment and does not cause pollution when holders are thrown away. Therefore, the most trustable companies use bamboo material to manufacture balloon holders.
What are the Advantages of Bamboo Balloon Holders?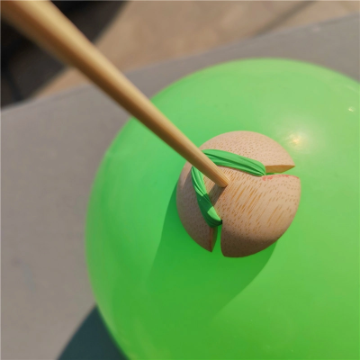 Bamboo is the perfect material for the manufacturing of balloon holders. If you are looking for a holder that you can use multiple times for a long period, then you must go for one made with bamboo. There are unlimited benefits that the bamboo balloon holderoffers. Some of them are mentioned below.
Higher Tensile Strength:
Bamboo has a higher tensile strength which makes it a strong material. The bamboo balloon holders are strong compared to those of other materials. The higher strength enhances their durability. They withstand sudden external forces without breakage.
Lightweight:
Due to the material's lightweight, these holders are light in weight and more sustainable. You can easily carry them without feeling a burden or using a cart. Moreover, their installation is also easy and quick. It is easy to transport them from one place to another.
Cost-Effective:
Bamboo is a natural material that is widely present on the earth. Excess availability reduces its cost to a certain extent, which is why bamboo balloon holders are cost-effective and affordable. It allows you to decorate your place at a budget-friendly price.
Eco-Friendly and Biodegradable:
Once the bamboo balloon holders are thrown away, they are degraded by microorganisms and disappear from the land, avoiding landfills and pollution. That's why they are considered eco-friendly, biodegradable, and harmless to the environment.
Longer Life Span:
We know that bamboo is a strong and durable material. The material's strength and durability directly affect the holder's lifespan. Bamboo has high strength and greater durability, so bamboo balloon holders offer longer life spans and show function for a long time.
Where can Balloon Holders be Used?
As we discussed earlier, balloons are the main decorative items that add beauty to any event, such as a birthday party. You can use these ballon holders for party decorations and buy a set of holders with sticks. Their different colors are enough to create a colorful environment.
The balloon holders are used to hold the balloons. Therefore, you can use them for all events, such as birthday celebrations, gatherings, wedding ceremonies, and any other occasion.
They are designed in such a way that they give a decorative look. In this way, they serve the balloon-holding function and give a decorative touch. You can use holders for both outdoor and indoor events at any time. They are among the cheapest decorative products that you can easily afford. In short, you can decorate your place on any special occasion using a balloon holder.
What Size and Diameter are Required to Use a Balloon Holder? Can We Buy a Custom-Sized Balloon Holder?
There is no fixed size or diameter of the balloon holders. They are several sizes of holders that are available in the market. The same is the case with the diameter. You can find varying diameters of holders that can hold balloons with different diameters. The most common size of the round balloons used for events is 11 to 12 inches.
Therefore balloon holders that can perfectly hold this size are commonly found in the market. The balloon holder's size and diameter must be according to the size and diameter of the balloon.
If you are doing the decoration by using small balloons, then the size and the diameter of the holder must be enough to hold these balloons. But if you are using large-size balloons, then the size and diameter of the holder must be larger than the size and diameter of the balloons.
A balloon holder with a size and diameter smaller than the balloons cannot properly hold them and only wastes your money. Therefore you must keep in mind the size and diameter of balloons to use a balloon holder.
In some situations, you may not get a balloon holder of a specific size. In this case, a customized balloon holder is the best option. So, if you are considering buying a custom-size balloon holder, yes, it is possible. Various companies are offering customization options. You have to give your desired size and diameter of the holder, and they will provide you with a customized holder at the mentioned time.
Is it Cost-Effective to Use a Balloon Holder to Make Decorations?
In the era of increased inflation, the prices of all types of products are increasing to an unaffordable level. The same is the case with decorative party supplies. We know that any event or function requires a specific decoration that needs different decorative products. These products make the events eye-catching and add fun.
But you may find these products, such as a balloon stand, balloon column, and balloon stick, at a high cost that can badly disturb your budget. Hence, it is better to filter some unnecessary party accessories from your cart to easily manage your budget.
Balloon holders are considered the cheapest decorative products that everyone can afford easily. They make every celebration or event attention-seeking. They hold the balloons and add colors to your gathering. You can use these holders for all balloons, such as foil and latex. These holders are biodegradable and best for parties, birthday celebrations, new year celebrations, or baby showers.
Moreover, you can use them for a long period without disruptive functioning. You don't need to spend thousands and millions on decorative purposes. Instead, you can use a balloon holder that turns out to be cost-effective and can save you money.
Where Can You Buy Bamboo Balloon Holders?
Bamboo balloon holdersare the best kind of holders known for their durability. Different companies are manufacturing these holders at different scales. They vary greatly in terms of their quality and prices. If you are looking for trustworthy companies from where you can buy high-quality bamboo holders, here is a list of top bamboo holder manufacturing companies.

Homestraw is a renowned and world's leading manufacturing company located in China. It has been manufacturing a wide range of high-quality products for a long time. With our certification and experience, we are winning the trust of our customers.
Among different products, we are providing bamboo balloon holderson a large scale. The excellent quality of balloon holders satisfies the customers and businessmen.
We assure you to provide quality products in fine packaging and delivery time. We also offer customization options so that you can get customized holders. Our balloon holders are cost-effective and are available at reasonable prices. 
Company information
Location: Xiaofeng Road 8, Qianqiao, Huishan District, Wuxi City, China
Phone number: 86-13585089388 (Alan)
Mail: info@homestraw.com
Minimum order quantity: MOQ: 1000 Pcs 
Packaging: 100Pc/bag or custom

The company has been manufacturing and specializing in designing balloon accessories since 2007. EMAWE  is the subsidiary corporation of TOTA Industries. It manufactures balloon sticks, balloon weights, latex balloons, mini pumps, balloon drop nets, LED dots, helium accessories, Electric balloon inflators, and recyclable balloon sticks.
The company has the capacity for shipment and delivery to its customers at competitive prices. You can buy from this shop these products for celebrating your holidays' and any party gathering. The company store can fulfill its customers' needs.
The company is located in China and has been providing its services form 1998. The company has more than 200 employees and has PAH and ROHS certifications.
The company's main products are environmentally friendly and made of bamboo fiber and wood.
You can buy a balloon rod, ballon stick, and wooden ballon holder made of eco-friendly wooden material to be safe for party celebrations.
Some products and pickup are:
EPS BOARD
ESP ceiling
Bamboo fiber kid tableware
Bamboo fiber bento box, plate, and bowl
Electric towel warmer rack
Balloon wooden holder
Why Are There Few Selling Companies Providing Bamboo Balloon Holders?
Why can't we find many manufacturing companies and sellers of bamboo balloon holders while googling and searching online? What is the reason behind it? There are some main factors for not finding companies with bamboo balloon holders. First of all, people have been using all products made of plastic and paper and have become addicted to these products. Companies do not want to take risks to manufacture something rare and unique, considering the threat of loss in their business.
They provide what people already use even if much better and eco-friendly options are available. Using bamboo in products like balloon holders and many other products is undoubtedly more sustainable, healthier, and provides more economical advantages at the same time.
Due to social media awareness and the hazardous effects of plastics and other materials used in manufacturing, people are becoming more conscious of using more environmentally friendly products based on bamboo.
So why you don't play your role in saving the environment and purchasing more durable, biodegradable, and eco-friendly products? Let's choose bamboo-based products for your home and offices.
Conclusion
If you worry about the expensive decorations at your specific events and party and can't afford them, you need not worry. The balloon holders are the perfect alternatives to these decorative products as they enhance the beauty of the targeted place by holding different balloons.
You can buy them at a much less cost than the other products, so they are affordable. You can find them in a variety of materials with varying durability. Bamboo balloon holders' durability will make your purchase worthwhile.